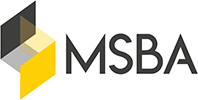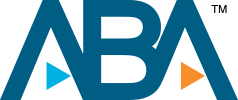 Estate Planning, Probate, & Litigation
Sound Counsel for Estate Planning and Administration
Having an estate plan in place is essential no matter how large or small your estate. Our estate planning attorney can help you provide for the distribution of assets at death and make your wishes known in the event of your incapacity. Proper planning can spare your loved ones from expenses and hassles in settling your estate.
Baroody & O'Toole provides estate planning and probate the greater Baltimore, Maryland, area. We have handled multimillion-dollar estates, but we serve clients of any asset level. Call 410-539-8410 to arrange a consultation.
What Should Be Included in Your Plan?
A basic estate plan should include more than a simple will. It is also important to have an advance health care directive (living will) and a medical power of attorney, designating someone (a proxy) to make decisions for you if you become unable to do so for yourself.
Depending on your circumstances, a financial power of attorney may also be in order.
What Are Your Estate Planning Goals?
Besides a basic will, health care directive and proxy, many specialized estate planning tools can be used to accomplish specific goals. These tools include:
Trusts — Trusts can be used for many purposes. These include managing funds for minor children or family members with special needs and avoiding taxes through irrevocable trusts. You could also create a trust to take care of a pet or contribute to charity.
Business succession planning — Many small-business owners seek to ensure a smooth transition for the business by creating a succession plan that is tied to their overall estate plan. We can guide you confidently through this process.
Medicaid planning — When long-term care becomes necessary, you may have to arrange for the distribution of your remaining assets in order to become eligible for Medicaid assistance. Our lawyer can explain your options and take appropriate action on your behalf.
We sit down with clients to explore the possibilities and help you consider scenarios you may not have thought of. We aim for estate planning that results in the smooth transfer of wealth.
What Is Required to Administer the Estate?
If a family member has passed away, we assist the executor or appointed representative in the efficient settling of that person's affairs. This includes gathering assets, paying debts, liquidating a home or other assets, distributing the remainder to heirs and submitting tax returns and accounting of the estate.
If the will is challenged, we are able to represent beneficiaries or excluded heirs in will contests on the grounds of undue influence or lack of testamentary capacity. We have also handled breach of fiduciary duty litigation involving allegations of fraud or incompetence in estate administration.
Take Action Today
Our attorneys have practiced in Maryland for decades and have extensive experience in estate planning and estate administration. We will personally handle your matter from start to finish. Contact our Baltimore office today to begin this important process.
Client Reviews
Quality Legal Counsel Since 1993
Fill out the contact form or call us at 410-539-8410 to schedule your free case evaluation.