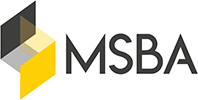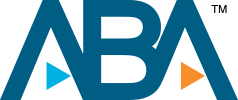 Attorney Profiles
Experienced Lawyers for Individuals and Small Businesses
Since 1993, Baroody & O'Toole has offered effective, cost-efficient legal counsel and representation to individuals and businesses in the Baltimore area. We have the litigation skills to handle a range of issues, from personal injury to business law and estate planning.
Our attorneys are committed to providing personalized representation and focused legal situations that make sense for your situation.
Where We Come From
Partners Neal Baroody and Thomas O'Toole worked at a large Baltimore firm known for its high-skilled work in corporate law and litigation. They have continued that tradition for quality legal counsel at our firm for more than two decades.
Our firm is respected in the Baltimore legal community. This is reflected in the fact that we receive many referrals from area lawyers and their satisfied clients.
Our attorneys are licensed in both Maryland and Washington, D.C., and practice in all state and federal courts in the area.
Our Commitment to You
Much of our current practice is focusing on pursuing rightful compensation for injured people harmed by the negligence of others. We have the litigation skills to hold responsible parties accountable for personal injury or medical malpractice.
Our attorneys also have highly developed skills in business and corporate law. We use these skills to help small businesses resolve their legal issues.
We also provide effective representation in the areas of estate planning and legal malpractice.
Read our attorneys' full biographies, or contact Baroody & O'Toole to arrange a consultation.
Taking Action
Call us at 866-573-0441 to arrange a confidential, no-cost consultation. Or, if you prefer, complete our brief online form.
Client Reviews
Quality Legal Counsel Since 1993
Fill out the contact form or call us at 410-539-8410 to schedule your free case evaluation.