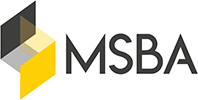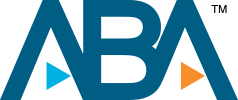 Legal Malpractice
Holding Lawyers Accountable for Negligence
If your previous legal counsel mishandled your case through incompetence, you may have a claim for legal malpractice to recover monetary damages. The law firm of Baroody & O'Toole has successfully held lawyers responsible for their unforgivable errors.
We represent clients in Baltimore, Baltimore County and surrounding counties of Maryland. To find out if you have a valid claim for legal malpractice, call 410-539-8410 for a free initial consultation.
Do You Have a Claim Against Your Attorney?
If your attorney loses your case or fails to return your calls, that is not grounds for malpractice. But if your lawyer's error made it impossible to win your case, or fails to take certain actions on your behalf, it may constitute professional negligence. We must demonstrate (a) an economic loss and (b) that a competent attorney would not have done what your attorney did.
Failing to file documents — The most common scenario constituting lawyer malpractice is failing to file documents with the court before the statute of limitations expires, as in a personal injury lawsuit.
Errors of omission may also constitute legal malpractice. In a recent case, our client's prior attorney failed to present evidence of pain and suffering in a personal injury trial. As a result, the judge did not award those damages to the plaintiff.
Unethical practices may also be the basis for a claim, if the lawyer's misconduct damaged your legal standing.
Neal Baroody and Thomas O'Toole have practiced law together in Maryland since 1993 and have extensive experience in professional malpractice cases. They are adept at proving that the attorney in question breached the standards of the profession and failed to provide adequate representation.
Damages for legal malpractice are the amount of money you would have received if you had won the underlying legal case, plus any attorney fees you paid.
Take Action to Assert Your Rights
We take our commitment to clients seriously. In a free case evaluation, we will give you an honest assessment of your potential malpractice claim. Baroody & O'Toole returns your calls and keeps you informed about your case. Contact our Baltimore office to speak directly with an attorney about your claim.
Client Reviews
Quality Legal Counsel Since 1993
Fill out the contact form or call us at 410-539-8410 to schedule your free case evaluation.