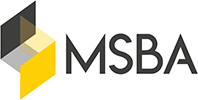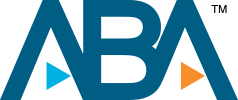 FAQ on Motor Vehicle Accidents
So many questions can run through your mind after a car accident. They may even start before the crash, when you sense it coming — and continue long afterwards, maybe keeping you up at night.
At Baroody & O'Toole, in Baltimore, we are committed to helping clients understand their situation and their options.
Asserting Your Rights
To arrange a free consultation with an experienced personal injury lawyer at our firm, give us a call at 410-539-8410. Of, if you prefer, complete the online form. We serve clients in Baltimore and the surrounding areas in Maryland and Washington, D.C.
How Important Is Insurance Coverage?
Very important. Claims adjusters are notorious for trying to get injured people to settle too quickly. They often try to get people to settle even before it's clear how bad the injuries are. One of your attorney's key tasks is therefore to negotiate with insurance companies on your behalf?
What Do the Terms UM/UIM and PIP Mean?
UM/UIM refers to uninsured motorist coverage. IUM refers to underinsured coverage. These are coverages you can take out to allow for insurance protection in situations where the driver who hit you did not have insurance or did not have enough insurance. PIP stands for personal injury protection. It is an extension of insurance coverage you can purchase to cover medical expenses and other costs of an accident. This type of coverage is peculiarly important in Maryland. This is because Maryland is one of only four states where someone whose negligence contributed to causing an accident is not allowed to recover in a personal injury action. If you have PIP coverage, however, you can bring an insurance claim regardless of who caused the accident.
What Types of Damages Can You Recover for in a Car Accident Case?
Medical bills and lost wages are of course key components of recovery. It is also important, however, to look to the future. That means factoring in expenses you may have in the future for ongoing medical treatment or in-home care, as well as the loss of future earnings. A lot depends, too, on the circumstances of the accident. If a close relative was killed, for example, a wrongful death lawsuit may be in order.
Client Reviews
Quality Legal Counsel Since 1993
Fill out the contact form or call us at 410-539-8410 to schedule your free case evaluation.