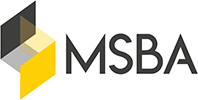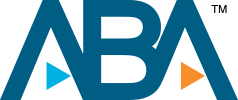 Auto Accident
Aggressive Representation for Auto Accident Victims
After a car accident, people look to insurance companies to provide a prompt and fair resolution to the matter. Unfortunately, not all insurers are interested in settling personal injury claims for the full value. The experienced auto accident lawyers of Baroody & O'Toole will work to ensure that all your medical bills and losses are covered.
Call 410-539-8410 for a free consultation about your specific situation.
What Type of Accident Were You in?
Our skilled trial attorneys have secured verdicts and negotiated settlements in personal injury cases for clients in Baltimore, Washington, D.C., and the surrounding areas of Maryland. We have handled every type of motor vehicle injury claim. This includes:
Auto accidents — Many car accidents are not really "accidents." They are caused by negligent drivers who engaged in drunken, distracted or otherwise careless behavior.
Truck accidents — Trucks do terrible damage in crashes. We can help you hold the trucking company and other responsible parties accountable.
Motorcycle accidents — Motorists often claim they did not see the motorcyclist they hit. Our attorneys won't let them get away with that excuse.
Pedestrians or bicyclists hit by cars — Pedestrians and bicyclists are vulnerable to very serious injuries when hit by motorized vehicles. We have the skills to assert a claim for full and fair compensation.
If a close relative was in a fatal accident, you may be able to bring a wrongful death claim.
Were You Hit by a Truck?
Truck accident cases pose particular challenges and opportunities. In part, this is because the sheer size of trucks compared to other vehicles makes crashes so serious.
In addition, the investigative process for truck accidents can be very extensive. It will be important to get ahold of logbooks used by truckers, who often violate federal standards on the number of hours they can spend behind the wheel in given amounts of time.
In truck accident cases, there also may be multiple defendants who are responsible to pay compensation for an accident. For example, the driver may be at fault, but the company the driver is working for may be as well.
Our law firm has the litigation skills to unpack these issues and turn them into opportunities for you. We will do all we can to build a strong case for compensation on your behalf.
How We Pursue Compensation for You
Our attorneys are adept at holding insurance companies to their obligation. We often visit the accident scene ourselves to supervise the collection of evidence and locating witnesses, and deal directly with insurance adjusters.
Our attorneys also work with clients and their doctors to document the extent of injuries, including any permanent disability or ongoing care. Baroody & O'Toole has obtained compensation for fractures, lacerations, burns and soft tissue damage (whiplash), as well as more severe injuries such as paralysis, traumatic brain injury, the loss of a limb, and neck or back injuries.
What Types of Damages Can You Recover for?
We aggressively pursue total compensation for you from an auto accident. This includes:
Medical treatment and lost earnings — Compensation should cover not only current medical bills but also future medical treatment, as well as lost wages and future earnings.
Pain and suffering, loss of enjoyment of life — Depending on your circumstances, you may also be able to obtain compensation for pain and suffering and for loss of enjoyment of life.
Disfigurement or impairment — If you have been disfigured, or suffered a permanent impairment, that is another reason for seeking compensation.
Property damage — If your vehicle was damaged, your claim can also include property damages.
Wrongful death — If a close relative was killed in a fatal accident, you may be able to recover compensation for wrongful death.
Auto accident litigation can be complicated. Your ability to recover full compensation from the negligent party may hinge on the skill of your attorney. Neal Baroody and Thomas O'Toole are prepared to take your case to a jury if necessary, and their reputations as capable trial lawyers often results in a full and fair settlement.
Get the Legal Help You Need
We offer a free case evaluation, including visiting accident victims at their hospital or home. Mr. O'Toole will personally handle your claim, and we collect no attorney fees unless we recover compensation for you.
Call our Baltimore office as soon as possible or complete the online form.
Client Reviews
Quality Legal Counsel Since 1993
Fill out the contact form or call us at 410-539-8410 to schedule your free case evaluation.