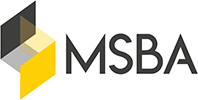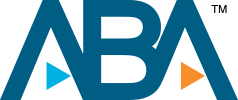 Business and Corporate Law
Full Service Solutions for Small Businesses
At Baroody & O'Toole, we understand the legal needs of business — insightful counsel, responsive service and cost-effective solutions. Our business law practice provides the comprehensive representation and sophisticated knowledge to establish and grow any enterprise.
Our firm brings a wealth of experience to the table to aid your business in a wide range of business law services. Thomas O'Toole worked for a Wall Street firm and in corporate law for a major Baltimore law firm before opening his own practice in 1993. He brings that background to small and midsize companies in the cities of Baltimore, Washington, D.C., and surrounding areas of Maryland. Arrange a consultation today.
What Are You Legal Needs?
Baroody & O'Toole offers full-service counsel to every type of business, including startups, tax-exempt corporations, technology companies, construction contractors, and restaurants. Our services include:
Entity selection (LLC, S corp/C corp, limited partnership or general partnership)
Operating agreements, shareholder agreements and partnership agreements
Tax planning and business planning
Permits, licenses and state filings
Contract drafting and review
Employment agreements
Financing assistance
Are You Involved in a Complex Transaction or a Dispute?
Our attorneys have experience handling the most complex transactions, including corporate restructures, mergers and acquisitions, commercial real estate deals, commercial leases and the buying and selling of small businesses. Our experience includes asset-based financing, project financing, sophisticated commercial contracts, and franchising law.
Mr. O'Toole and partner Neal Baroody also handle contract disputes and business litigation, including construction-related disputes and copyright/trademark infringement.
Contact Baroody & O'Toole for Your Business Legal Needs
Clients benefit from our comprehensive experience practicing corporate law in the Baltimore and Washington, D.C., area, and our ability to deliver seasoned representation and innovative vision for small business.
For attention to detail and attentive client service, call the lawyers of Baroody & O'Toole at 410-539-8410 or complete the online form.
Client Reviews
Quality Legal Counsel Since 1993
Fill out the contact form or call us at 410-539-8410 to schedule your free case evaluation.