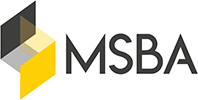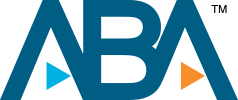 Commercial Litigation
For result-oriented representation in your contract dispute, contact the skilled trial lawyers of Baroody & O'Toole. Their background in both corporate law and business litigation enables clients to reach an efficient solution that minimizes costs, disruption and any public relations fallout.
Our firm can bring suit or defend against legal actions on behalf of businesses in Baltimore City, Baltimore County and surrounding areas. Call 410-539-8410 to discuss your case.
What Type of Dispute Are You Involved in?
Neal Baroody and Thomas O'Toole both have strong backgrounds in helping small-business owners set up and run their businesses. When disputes arise, we have obtained favorable outcomes in jury trials, bench trials and arbitration, but typically pursue out-of-court remedies as the first recourse. We are equipped to handle transactional work as well as a full range of business disputes.
This includes cases involving:
Contracts, noncompete agreements or licensing agreements
Fraud/misrepresentation/unfair competition
Trademark and copyright infringement
Commercial collections (significant claims)
Bad faith insurance (general liability coverage denials)
How Our Experience Can Benefit You
We handle all types of litigation and appeals, including injunctive relief. Our attorneys have decades of combined experience, including complex litigation at prestigious firms in Baltimore and New York. Both are licensed to practice in state and federal courts of Maryland and Washington, D.C., including the Maryland Court of Appeals, the Maryland Court of Special Appeals, and the U.S. Court of Appeals (both the Fourth District and District of Columbia).
This experience means that you can be sure your rights are being asserted by attorneys who know the ropes and how to get results in contested cases.
Get a Skilled Attorney on Your Side
For effective representation in a business dispute, arrange a consultation at our Baltimore office.
Client Reviews
Quality Legal Counsel Since 1993
Fill out the contact form or call us at 410-539-8410 to schedule your free case evaluation.