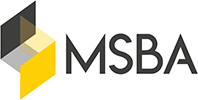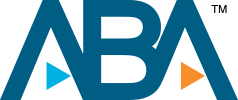 Medical Malpractice
Skilled Attorneys for Medical Malpractice Cases
A grave illness goes undiagnosed. A patient gets the wrong medication. A surgeon botches an operation. The negligence of a doctor, nurse or other medical professional can lead to serious injury, permanent disability or even death. And they should be held accountable.
Medical malpractice is difficult to prove, but the Baltimore law firm of Baroody & O'Toole has a successful record in this complex litigation. Our firm has won jury verdicts and negotiated settlements in a range of medical negligence cases. Call 410-539-8410 for a free case evaluation.
What Happened in Your Case to Cause Harm?
Many things can go wrong in medical care. Not all of these adverse events are negligence, but many are. We can help you hold health care providers accountable for errors that include:
Failure to diagnose or misdiagnosis of serious disease
Surgical errors and post-surgical infections
Prescription and medication errors
Birth injury
Failure to obtain informed consent
Failure to monitor patients
We represent people throughout the Baltimore area and surrounding areas in Maryland in medical malpractice lawsuits.
Cases We Have Handled
Our firm has held doctors, nurses and nurse practitioners, hospitals, nursing homes and other medical providers responsible for their negligence in preventable injuries. These include:
Wrongful death — patient died of complications when medical staff failed to administer anti-seizure medication. We prevailed in a wrongful death claim brought by the victim's mother.
Surgical error — A surgeon punctured his patient's colon during a procedure on her uterus. We recovered compensation for the life-threatening after-effects.
Diagnostic error — We have handled several cases of undiagnosed compartment syndrome, a swelling of muscle tissue that can cause permanent nerve damage. In one case, a car accident victim was treated by the doctor for an arm fracture. Because the compartment injury was not treated, he has lost all use of the limb.
Aggressive Pursuit of Full Compensation
Medical providers and their insurance companies typically fight hard to contest medical malpractice claims. These cases commonly are decided at trial. Our lawyers prepare a compelling case for the jury, using advanced technology. We retain top medical experts who can attest that the quality of care deviated from professional medical standards.
Baroody & O'Toole bears the considerable expense of bringing a malpractice suit. We do not collect attorney fees or recoup this investment unless we win compensation in your case. Contact our Baltimore firm today to begin the investigation. We offer a free initial consultation, including home or hospital visits.
Client Reviews
Quality Legal Counsel Since 1993
Fill out the contact form or call us at 410-539-8410 to schedule your free case evaluation.