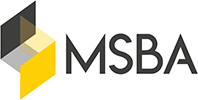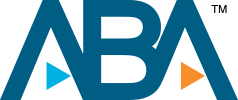 Personal Injury
Strong Advocacy After a Personal Injury
A serious personal injury can happen in only an instant, but the effects can be far-reaching. If this has happened to you, or someone in your family, it's important to have a strong attorney on your side as you seek rightful compensation.
At Baroody & O'Toole, our attorneys have a proven record of getting results for clients in injury cases. Give us a call today to discuss your specific situation in a free consultation. We serve clients in the Baltimore area and surrounding areas in Maryland.
How Were You Injured?
You may not even be sure what caused the accident that injured you or claimed the life of someone close to you. Our lawyers will offer personalized attention and professional guidance to help you investigate what happened and understand what your legal options are for compensation.
We focus much of our practice on motor vehicle accidents. Our attorneys have the litigation skills to build strong cases designed to obtain substantial settlements or verdicts. We can help you assert your rights aggressively after any type of vehicle accident. This includes fatal accidents.
Helping You Hold Responsible Parties Accountable
Our experience tells us that, in many cases, the term "accident" is really a misnomer. When negligent drivers are drunk, distracted or otherwise careless, bad things can and often do happen.
We will answer your questions about car accident claims and assert your interests strongly in dealings with insurance companies and other parties.
Taking Action
To arrange a confidential consultation about your particular circumstances, call our law firm or complete the brief online form.
Client Reviews
Quality Legal Counsel Since 1993
Fill out the contact form or call us at 410-539-8410 to schedule your free case evaluation.